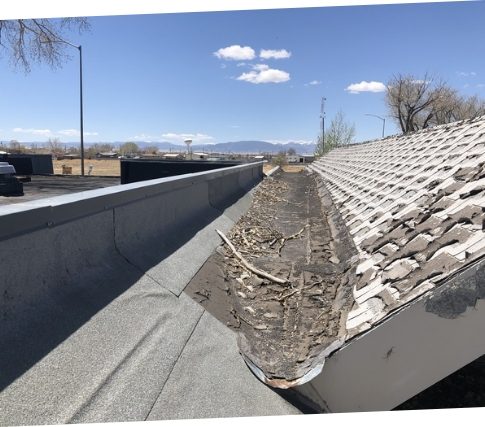 Quick response when you need it most
There's no use crying over spilt water. You need leak repair that is responsive and reliable.  Our technicians are trained to find the leak and fix it right.  Furthermore, we give you a full repair report with before and after pictures.  All data is stored so that we know where we've been on  your roof and what we've done, giving you access to the data you need when you need it.
Extreme weather events can be extremely hard on all types of roofs.  Our technicians are ready after each big storm to give our customers the care and attention they need. Sometimes after a large weather event, the damage is so extensive that the roof can't be repaired immediately.  We understand the insurance claim process and stand ready to help you document the problem and get your building temporarily covered until the large repair or re-roof can be scheduled.  We work along side of your insurance company making sure that your roof gets the attention it needs.
At JRC, we strive to make the invoicing process as quick and transparent as possible.  Our invoices are always accompanied by a report of what we've accomplished.  Are repairs are always done to National Roofing Contractor's Association standards so you can expect the most efficient repair process possible.
Normally scheduled repairs
Guaranteed response within 24 hours
Emergency
(Sunday, Holiday & After Hours Rate)
Guaranteed response within 4-12 hours